Home
Slideshow
Busting Smugglers & Breaking Codes

Barrels of alcohol seized by Coast Guard Cutter Seneca, 1925

Into the "Jaws of Death"

Photograph taken by Coast Guard Chief Photographer's Mate Robert F. Sargent at Omaha Beach on June 6, 1944.

The Exxon Valdez Disaster

The tanker Exxon Valdez ran aground on Bligh Reef in Prince William Sound, Alaska, March 23, 1989, spilling 11 million gallons of crude oil.

General Slocum Disaster

The June 15, 1904, fire and sinking was the worst maritime disaster of the 20th century until the Titanic surpassed it a few years later.

Wright Brothers' First Flight

This iconic image was taken by US Life-Saving Service Surfman John T. Daniels, Dec. 17, 1903.
Slideshow Controls
Upcoming Events
Members of the National Coast Guard Museum team will be participating in various events around the country as the team moves from the design to construction stage of this historic project.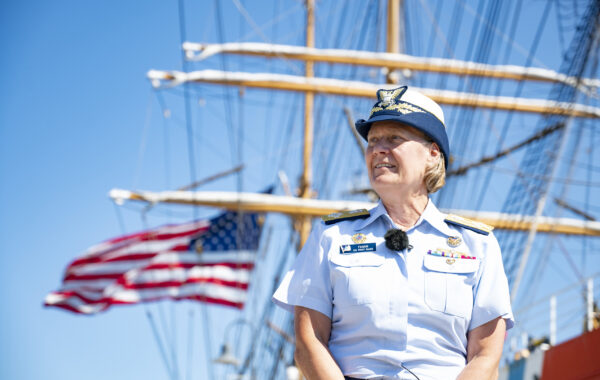 "The National Coast Guard Museum remains the Service's top philanthropic priority. I am very excited about the forthcoming National Coast Guard Museum!"
ADM Linda Fagan - Commandant, United States Coast Guard